HDD vs. NVMe SSD Storage VPS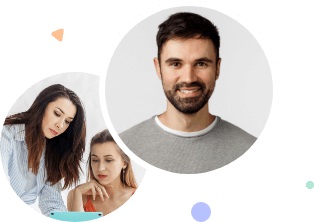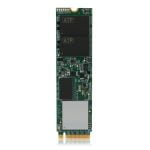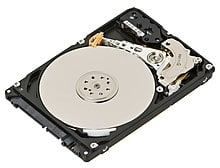 In the realm of data storage technology, it's crucial to select the right setup for your specific needs. Two of the most common setups for a Storage Virtual Private Server (VPS) include the use of traditional Hard Drives (utilizing RAID10 in this case) and more advanced PCIe NVMe SSDs. Each of these solutions offer different benefits based on the technical aspects of their operation and intended use cases. Let's delve into the specifics of each and determine their ideal applications.
RAID10 HDD Storage VPS
RAID10, or Redundant Array of Independent Disks 10, is a popular setup that combines disk mirroring and disk striping to protect data. Here, data is written in "stripes" across multiple drives, allowing for enhanced read and write speeds, and each stripe is then mirrored to a second set of drives to provide redundancy. This configuration provides an excellent balance of performance and data protection.
Hard drives, also known as Hard Disk Drives (HDDs), store data on magnetic platters, and data is read or written by a read/write head as the platters spin (hence "spinny disks"). Although they are slower than SSDs in terms of I/O (input/output) operations per second, traditional HDDs are generally more cost-effective and offer higher capacities. This makes them suitable for storing large amounts of data, especially when sequential write operations are the primary task.
For example, RAID10 HDDs are ideal for creating backups of large datasets. Backups typically involve writing large volumes of data sequentially, a task for which HDDs are well-suited. Additionally, general storage of large files where high-speed access isn't a crucial factor is another typical use case. These scenarios might include archiving documents, storing large video files, or housing massive databases where fast access isn't a priority.
PCIe NVMe SSD Storage VPS
In contrast, Solid State Drives (SSDs) represent a newer generation of storage technology. Unlike HDDs, SSDs have no moving parts. They store data on flash memory chips, which results in significantly faster data read and write speeds. PCIe (Peripheral Component Interconnect Express) is an interface standard for connecting high-speed components, and NVMe (Non-Volatile Memory Express) is a protocol built specifically for SSDs to exploit their potential by reducing latency and increasing Input/Output operations Per Second (IOPS).
Where HDDs may falter in terms of speed, PCIe NVMe SSDs excel. Their superior speed makes them an excellent choice for tasks that involve frequent data access or require high-speed data transfer. This is particularly valuable for applications such as hosting high-traffic websites, online gaming servers, high-performance computing, real-time data analytics, and serving multimedia content like images and videos.
The speed of NVMe SSDs also benefits applications with high transaction rates such as large, active databases or any tasks that require fast access to small blocks of data. NVMe SSDs are also beneficial for caching layers in tech stacks to provide ultra-fast data serving capabilities.
Making the Right Choice
When comparing RAID10 HDDs and PCIe NVMe SSDs, the right choice depends on the specific needs of the application. If your priority is cost-effectiveness and high-capacity storage, particularly for large, sequentially-written datasets or infrequently accessed data, a RAID10 HDD setup may be the better option. However, if high performance, fast data access, and high transaction rates are paramount, a PCIe NVMe SSD solution would likely be more beneficial.